Customized for
Businesses  |  Construction Projects  |   Building Projects
Development Companies   |   Institutional Environments
Government Agencies   |   Research Groups
---
ProjectNET – Project Management and Control System
This highly advanced Project Management Software is another of our ultra-high end software packages.  ProjectNETTM Professional and ProjectNETTMUltra will take your Managing Projects, Documents and Calendars and Scheduling to NEW Heights.  Designed to integrate , import, export or share information with other software packages.  If you are unhappy with the way your existing software performs, and special features currently not in our program… you can have us develop EXACTLY what you want.
ProjectNETTM is a Server Based, Browser-Accessed Project Control Management Software, so there is no more loading programs on computers and establishing network connections.  Currently offered in two deployment models, Subscription and Site-Based.
---
Spectrum Group has created a package JUST for YOU!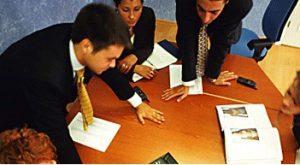 *  PROfessional – setup, manage and control any type of project.  Add contacts and project members with the ability to notify them of meetings, project status and deadlines.  Store you project related documents and files in one location.  Update project status, manage the project calendar, document linking, task an member assignments, RSVP notifications and the ability to access your information INSTANTLY makeProjectNETTM … IDEAL FOR SCHOOL DISTRICTS, HOSPITALS, COLLEGES & UNIVERSITIES, INDUSTRIAL AND GOVERNMENTAL FACILITIES.  ARCHITECTS, CONTRACTORS AND PROJECT MANAGERS,  CAN HAVE INSTANT ACCESS TO  MULTIPLE PROJECTS WITH EASE.
*  ULTRA – adds the most desired features of Project Control Operations; eRFI, eRFQ with complete notification routing, and eSignature capture.
ProjectNETTM  can be expanded to Interface or Integrate with our other Spectrum Group software programs.
---
Deployment Methods
Subscription

 

(Recommended)

 

– we create a unique and secure ZONE on our High Speed Servers.  You control the zone, who will see your information, and which users can perform which functions.  We maintain your program, including backups, and remote storage.

Site Based

 

– we sell the complete server and program, ready to go…you provide the network.  Or, you provide the server and we will configure and load the software, returning it to you ready to go…you provide the network.